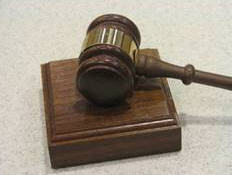 WHAT YOU SHOULD KNOW ABOUT THE FRYE STANDARD, THE FEDERAL RULES OF EVIDENCE, AND THE DAUBERT CRITERIA WHEN YOU GO TO COURT
THE ADMISSABILITY OF EXPERT TESTIMONY, INCLUDING TESTIMONY ON SCIENCE, BY MENTAL HEALTH PROFESSIONALS
Barry Bricklin, Ph.D.
and
Gail Elliot, Ph.D.
Please Note: Any mental health professional who testifies in court will find helpful pointers in this paper. But it is also important that you, the mental health professional, request that your attorney read it. Many of the action steps required to make your testimony more effective will need to be initiated by your attorney.

Abstract: Following a discussion of the Frye Standard, the relevant Federal Rules of Evidence, the Daubert opinion and dicta, as well as expert testimony by mental health professionals, this paper specifically addresses how The Perception-of-Relationships Test (PORT) and Bricklin Perceptual Scales (BPS) meet the criteria for admissibility of scientific evidence by demonstrating the following: Both tests are testable and have been tested, with a combined database of 3,880 subjects. The tests have been published and peer-reviewed. They have a known error rate, and the predictive accuracy of the tests ranges between 88 and 92 percent agreement between test-based assertions and a wide range of validating criteria. A study found the tests to be the most widely used custody tests for children in the country, indicating that they have found general acceptance. Many test manual updates plus current revisions of the manuals have provided test users with information to maximize reliability and validity of the tests.
Village Publishing
73 Valley Drive
Furlong, PA 18925
800-553-7678 800-633-7223
COPYRIGHT MAY, 2009 THIS PAPER MAY BE FREELY COPIED OR
TRANSMITTED BY ANY APPROPRIATE MEANS AVAILABLE.